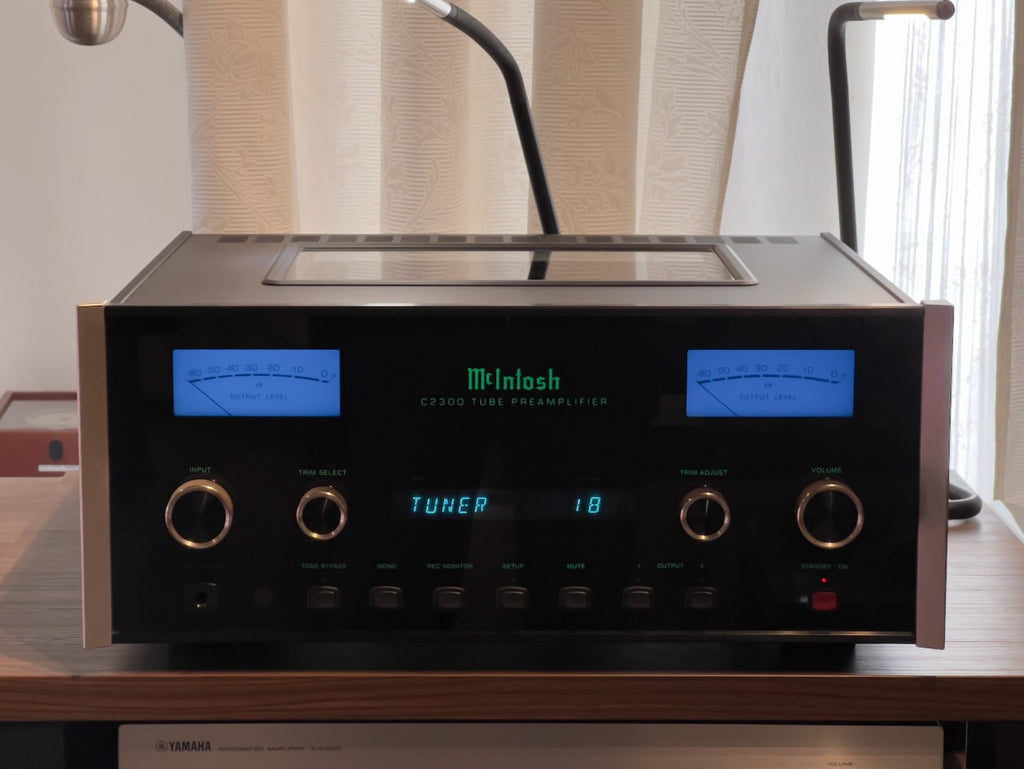 Details
McIntosh C2300 Tube Preamplifier


2nd hand !


Perfect working condition.


Perfect shape, no scatches, original box.


Original remote control sticky ( Fully fonctionnal )


Full featured Tube Preamplifier with logical
user-programmable features delivers an
extraordinary audio control center.Bass and treble tone controls, volume
matching of sources, phonograph
cartridge loading, stereo channel balance
and volume can all be adjusted using
the handheld remote control.
C2300 is both beautiful to look at and
listen to. The custom top cover features
a silk screened glass window which
reveals a unique, illuminated tube array.
With its classic McIntosh glass faceplate,
twin blue output meters and ergonomically
pleasing rotary controls, C2300 is poised
to serve as the centerpiece of the finest
stereo systems


For more info's:
2nd Hand
McIntosh C2300
OUR VALUES
Expertise
Personal Advice
Auditorium / Physical Shop
Customer Support