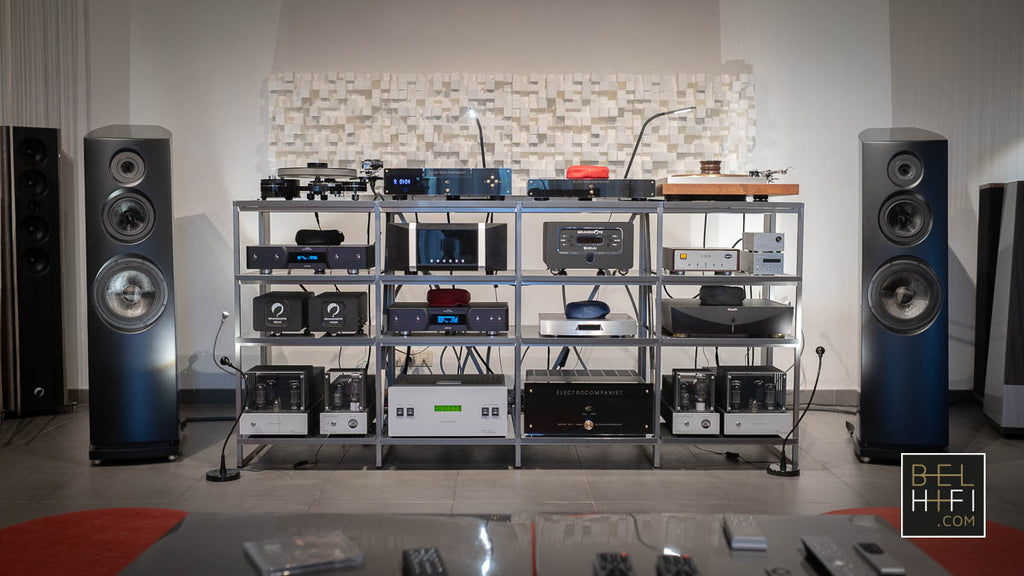 Details
Davis Acoustics Stellar (PAIR)


Belhifi Award!!!


On demo at the shop!


The STELLAR model is a reference floor standing speaker.


The distribution of energy is exceptional, and this, on all frequencies.
The use of a high-performance tweeter with a large dispersion surface,
a crossover network between the different speakers of exceptional quality
and a focus in respect with the phase,
will bring you into the nirvana of lively and thrilling music. .


Designed by Olivier VISAN, it represents the best of what is currently done in the field of sound reproduction.
STELLAR was conceived from technical solutions that have proven their worth:
noble and suitable materials
for the membranes (carbon fiber,Kevlar and aramid fibers),
for the magnetic motors (TiCoNAl: AlNiCo + Titane alloy),
for the internal high quality silvered copper cables.
Very heavy Diecast aluminium damped foot with spikes.
Delivered into a fligthcase with weels for more convenience and safety.
For more info's:
Davis Acoustics
Stellar (PAIR)
OUR VALUES
Expertise
Personal Advice
Auditorium / Physical Shop
Customer Support