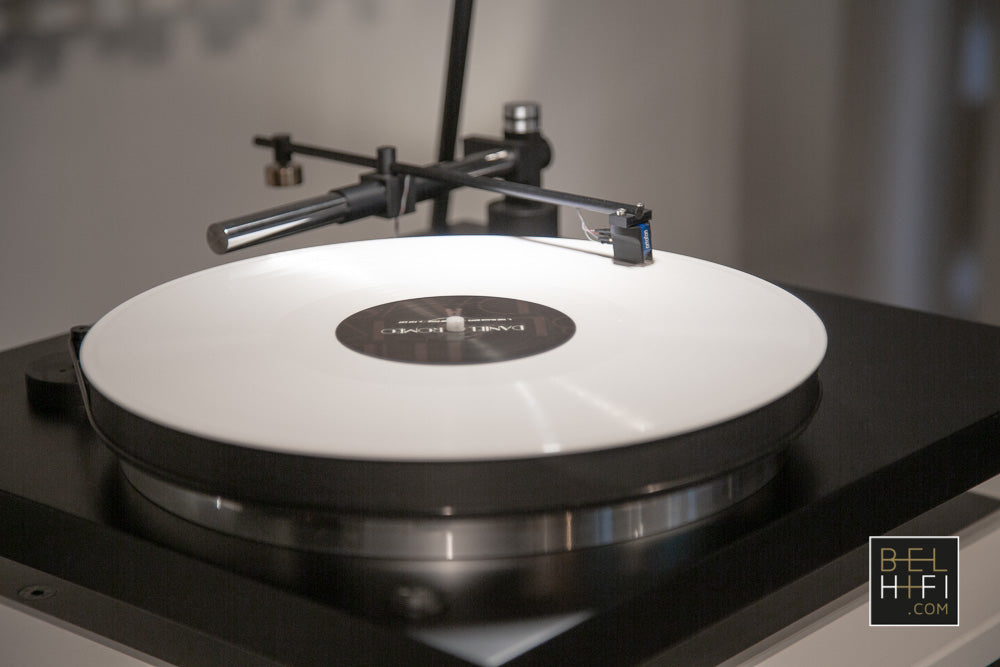 Details
HOLBO A.T.S. mk1
On demo at the shop!
Special price for Demo Model !
Ask for a demo!
Airbearing turntable system.


Link to a review:
https://www.hifi-advice.com/blog/review/analog-reviews/analog-source-reviews/holbo-airbearing-turntable-part1/

After a short listening session, we are sure that this turntable will be our prefered air suspended record player...
Recreating a symphonic orchestra or an opera, featuring eighty or more artists, in all its magnificence, dynamics and musicality in the surroundings of one's home is not a simple task.
From our early years we are convinced that only the analogical system is capable of reproducing music at such a high musical level.
What is more, if the turntable is designed in such a way that the movable mechanical parts do not touch each other and thus eliminate micro vibrations and mechanical friction,
then such an analogical system will in addition to great musicality reproduce a sound image of natural size and depth,
all due to the transfer of sound velocity and the highest frequencies.


Features:
Airbearing turntable with integral linear tracking airbearing tonearm
Very simple to adjust and operate
Leveling the base with adjustable vibration isolation feet
The most important thing; for the best channel separation the tonearm must allow the settings of all angles of the stylus, easy and repeatable:
SRA Stylus Rake Angle
VTA while playing a record
Azimuth angle
Precise adjustment of the tracking force
Lateral leveling tonearm to the record and tangency
Pitch control
Electronic switching between speeds (33 1/3 & 45 rpm)
Compact and stylish

Technical specifications:

Turntable:
Airbearing design
dc motor: beltdriven
Aluminium platter: 5 kg
Airbearing: 2,16 kg
Dimensions: 430 x 400 x 150 (W x D x H)
Total weight: 12 kg

Tonearm:
Linear tracking airbearing tonearm
Aluminium alloy/carbon
Effective length 163 mm
Effective vertical mass 7,5 g
Total tonearm mass 31,6 g
Adjustments:
Azimut
Leveling
VTA +/- 7 mm
Wire: high quality silver/copper litz
Power supply: 110V-240V / 50hz-60hz 2 W

Airpump:
Power consumption : 10 W
Noiseless
Dimensions: 225 x 147 x 120
Weight:1,8 kg
Holbo
A.T.S 1
€3,800.00 EUR €6,500.00 EUR
OUR VALUES
Expertise
Personal Advice
Auditorium / Physical Shop
Customer Support