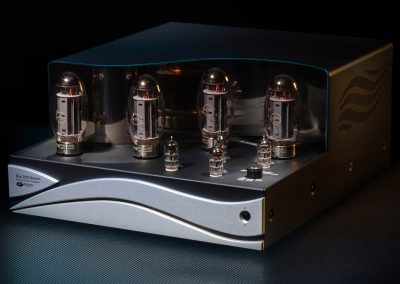 Details
Zesto Audio BIA 200 Class A Stereo Power Amp


Modern Tube Design for te 21st Century Listener


100 Watts per channel with a 3 Position Bias Switch


The tubes are always on, so you have power when you need it.


Class A is fast and responsive.


There is no lag, providing your music more punch, transient response, better dynamic range and transparency.
The unsung hero of a power amp is its power supply.
That's why my design incorporates a custom Toroid power transformer and a choke-based,
dual-mono power supply to deliver all the "slam" you can handle.


For more info's:
Zesto Audio
BIA 200 Class A Stereo Power Amp
OUR VALUES
Expertise
Personal Advice
Auditorium / Physical Shop
Customer Support