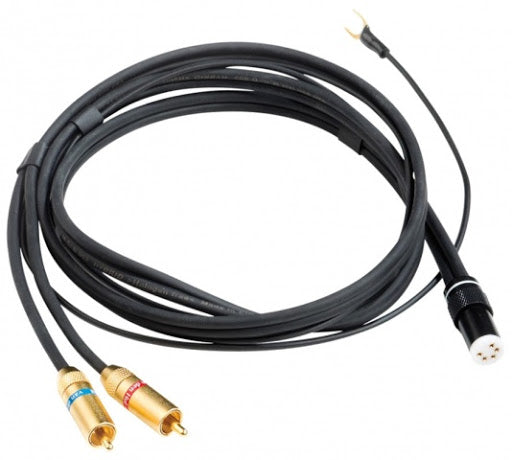 Details
Vandenhul D-502 Hybrid


On demo at the shop!


Please choose lenght, phonostage and arm/turntable conectors.


One of the best phono cable we know.
The D – 502 HYBRID is the twin version of the D – 501 HYBRID.
Sonically the D – 502 HYBRID is one of our best products at a very affordable price.
Its conductors' combined quantity of silver and Linear Structured Carbon ® (LSC) are the best option available.


The D – 502 HYBRID's sound quality is extremely detailed without any metallic character.
The D – 502 HYBRID is equipped with a centre steel wire to provide extra mechanical reinforcement and strain relief.
This coated steel wire, can be soldered and used as an extra ground-lead.


For more info's:
Vandenhul
D-502 Hybrid
OUR VALUES
Expertise
Personal Advice
Auditorium / Physical Shop
Customer Support