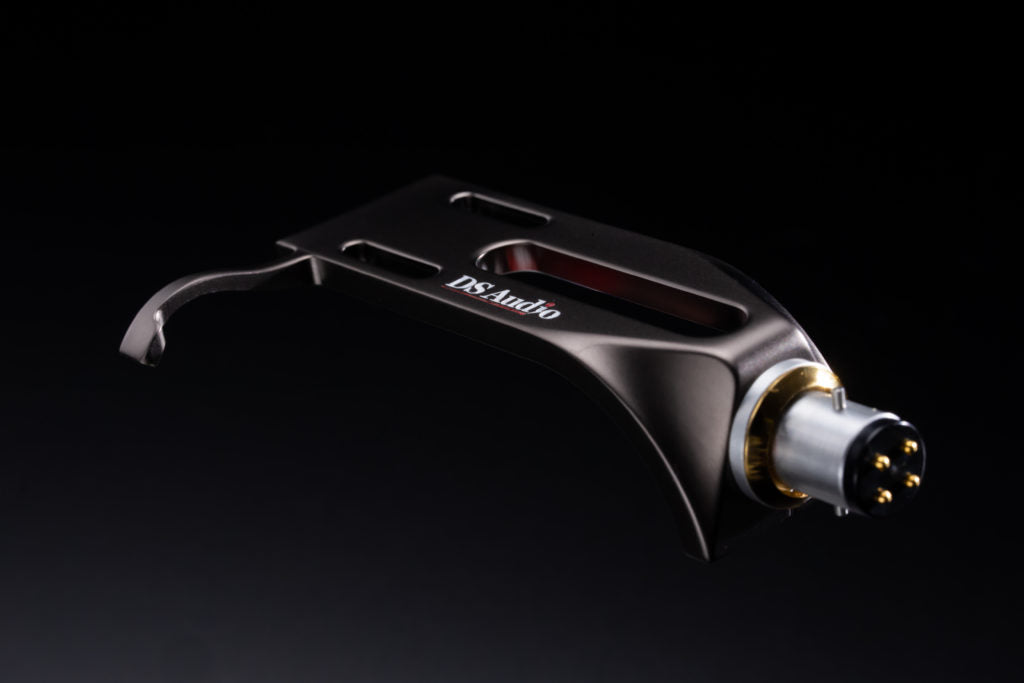 Details
DS Audio HS-001 Solid Head Shell:


On demo at the shop!


Vertical pin structure achieves uniform pressure of electrical contacts.
Contact surface stabilized by spherical washer Conventional head shells have the connecting pin attached only to the upper side,
causing uneven contact pressure between the arm and the head shell.
However,the HS-001 Solid Head Shell adopts both an upper and lower pin structure,
equalizing the pressure on the contacts and applying force evenly across the connection to the tonearm.
Moreover, by using the spherical head shell washer developed by DS Audio independently at the contact point with the tonearm,
stable contact is achieved over the entire circumference of the contact point,
providing improved stability and resonance control.


For more info's:
DS Audio
HS-001 Solid Head Shell:
OUR VALUES
Expertise
Personal Advice
Auditorium / Physical Shop
Customer Support