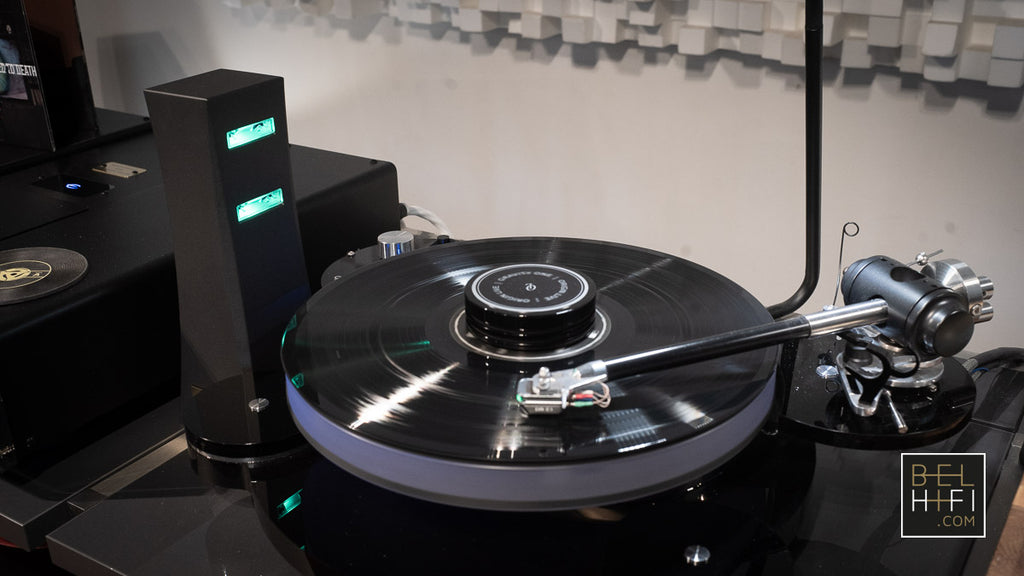 Details
DS Audio ION-001 Vinyl Ionizer:


On demo at the shop!

Welcome to the Zero Static world!

Designed for quick installation.

High power ionizer with low ozone emission.

Vinyl records have a surface static electricity charge ceated by friction.
Two common sources of the friction that creates static build-upare the stylus drag that occurs during playback and simply removing them from their jacket and sleeve.
By emitting both poisitive and negative ions in a controled field from its dual outlet,
the ION-001 neutralizes and removes all static electricity from the record surface.
The fan less design allows silent operation while playing discs.


Also compatible for CD"s


For more info's:
DS Audio
ION-001 Vinyl Ionizer
OUR VALUES
Expertise
Personal Advice
Auditorium / Physical Shop
Customer Support