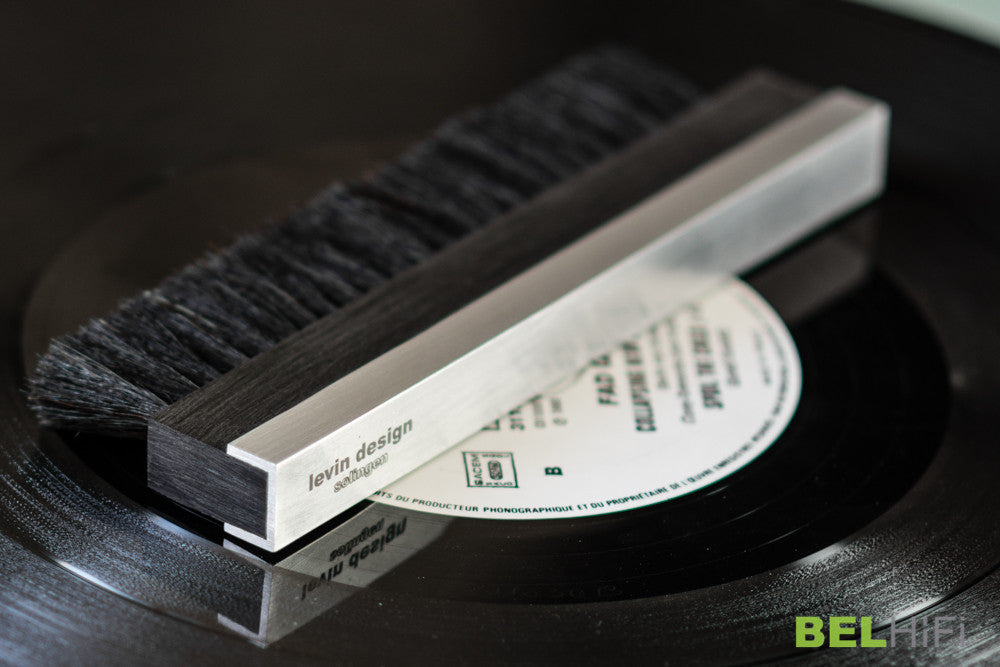 Details
Levin Design Classic Cleaning Brush : 
ON DEMO AT THE SHOP - Levin Design has designed a record cleaning brush after a long product study. The handle of the brush is handmade in a combination of different wood /material (bog oak, root wood, karelian Birch Maser, pear wood, POM | technical plastic), aluminium panel and Chinese goat hair or horse hair.
The record cleaning brushes are produced by traditional Brush Manufacturer methods, that means the natural hair is pulled in by hand.
All brushes are anti-static and have a linear dimension approximately 16cm.
Application Note : 
The record cleaning brush is slightly beveled aligned with the records center and pulled inward, due to the record grooves course.
Cleaning Note:
The Chinese goat hair can be cleaned with nature soap and a damp cloth. Rub with the soap the goat hair and clean it with a clean damp cloth. Finally, let it air dry.
The Classic Brush is suited for DRY(Goat) or WET(Horse) cleaning and can be sold with or without a brush case.
Levin Design
Classic Cleaning Brush
OUR VALUES
Expertise
Personal Advice
Auditorium / Physical Shop
Customer Support