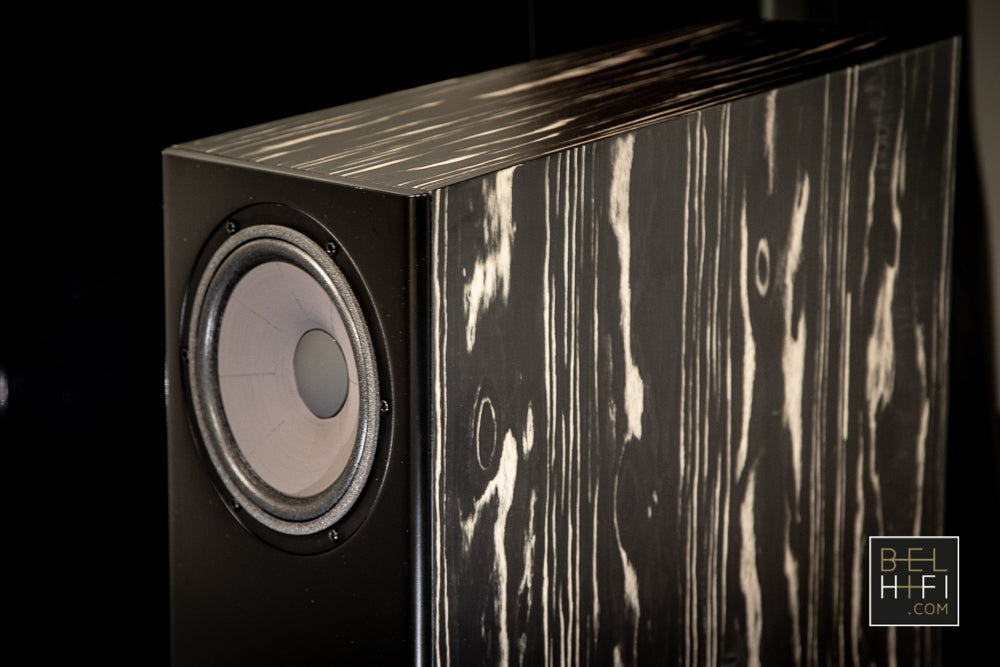 Details
Davis Acoustics MV One Master (PAIR)


On demo at the shop!


Do you think you know the broadband speakers?
They make a skinny and cold tricky sound?
No bass?
Irregular frequency response?
Well; no!!!


The setup of this loudspeaker is really well done!
Ask for a demo and you will understand the advantage of widedband speaker without its weaknesses!


One way speaker!
No electrical phase problem!!!


The MV One Master is a column speaker equipped with a single speaker: a wideband.
This 8-inch (20 cm) diameter speaker is capable of transcribing bass, medium and treble as well.
It was designed by Michel VISAN, founder of DAVIS Acoustics, and represents his ultimate creation
(nearly 1000 hours of research to find the right compromise between the dimensioning of the magnetic motor,
the weight of the mobile equipment, the choice of materials, etc.).
It is an ultimate quest for the audiophile,
because the entire bandwidth is reproduced by a point emitting source (a single voice coil).
This helps to avoid problems of frequency overlap between different speakers.
3 speakers in one!


This new version of a one-way column (the first dates from 2012) allows,
in addition to grounding all the metal parts of the speaker,
three possible connections including Direct mode.
This ensures the user a direct connection of his broadband amplifier, therefore without any electronic component.
Hence an extraordinary listening spontaneity (no loss of dynamics!).
Two other operating modes have been added, so that you can benefit from this ultimate listening experience in small rooms.
The very good efficiency of the loudspeaker, accompanied by a constant impedance curve,
and a linear frequency response curve, make this speaker the ideal companion for all amplifiers on the market,
including those with very low power (including tube amplifiers).


For more info's:
Davis Acoustics
MV One Master (PAIR)
OUR VALUES
Expertise
Personal Advice
Auditorium / Physical Shop
Customer Support