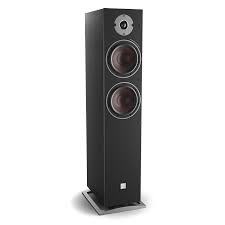 Details
DALI OBERON 7 (PAIR)


The floor-standing DALI OBERON 7 speaker is a true showcase of DALI ideas,
traditions and inventions - all wrapped in an elegant and modern design.
It redefines what is possible, both in audio quality and visual design,
in its price range. The two 7" woofers and one oversized 29 mm ultra-lightweight soft dome tweeter
delivers the very best in deep bass and large room performance. Despite its size,
this speaker is surprisingly delicate and will impress with its ability to render any music style naturally and lifelike.


For more info's:
Dali
Oberon 7 speaker (PAIR)
OUR VALUES
Expertise
Personal Advice
Auditorium / Physical Shop
Customer Support