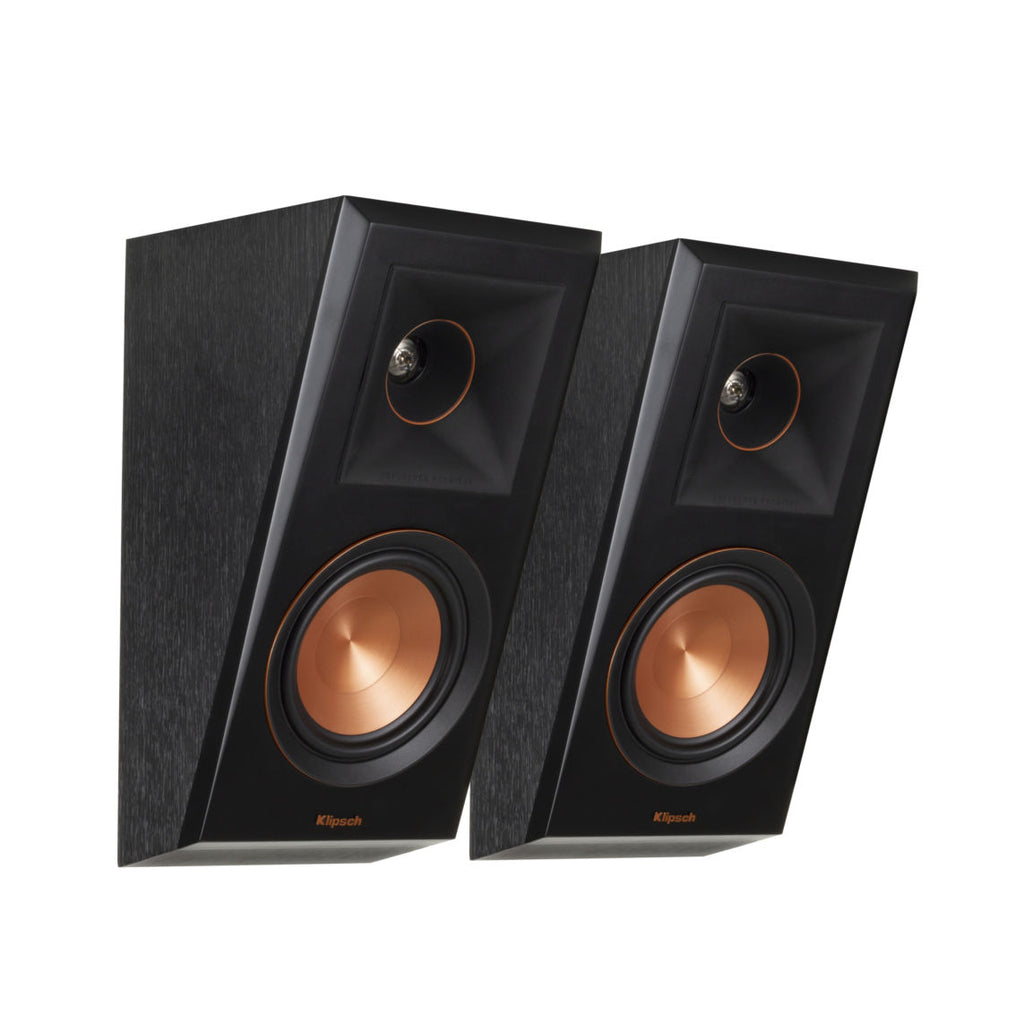 Details
Klipsch RP-500SA
On demo at the shop!
Enhance your home theater system with the incredible, overhead sound effects of the Klipsch RP-500SA Dolby Atmos® speaker.
By leveraging Klipsch proprietary horn-loaded controlled directivity technology, the RP-500SA bounces sound off the ceiling to create an astonishing,
immersive listening experience. The Reference Premiere 500SA can also be utilized as an on-wall elevation or surround speaker via its easy-to-use keyhole mounting system
delivering the perfect angle for enhanced sound effects.

Specifications:
1" Titanium LTS Vented Tweeters with Hybrid Tractrix® Horns
5.25" Spun Copper Cerametallic™ Woofers
Switchable Crossover Setting for Dolby Atmos or Surround Sound
Keyhole Mounting for On-Wall Elevation/Surround Sound
Premium Scratch Resistant Finish
Strong, Flexible Removable Magnetic Grille
Dimensions: 7.39" x 6.81" x 11.16"
Weight: 3,6Kg
Finish:Ebony Black, Walnut
Klipsch
RP-500SA (PAIR)
OUR VALUES
Expertise
Personal Advice
Auditorium / Physical Shop
Customer Support