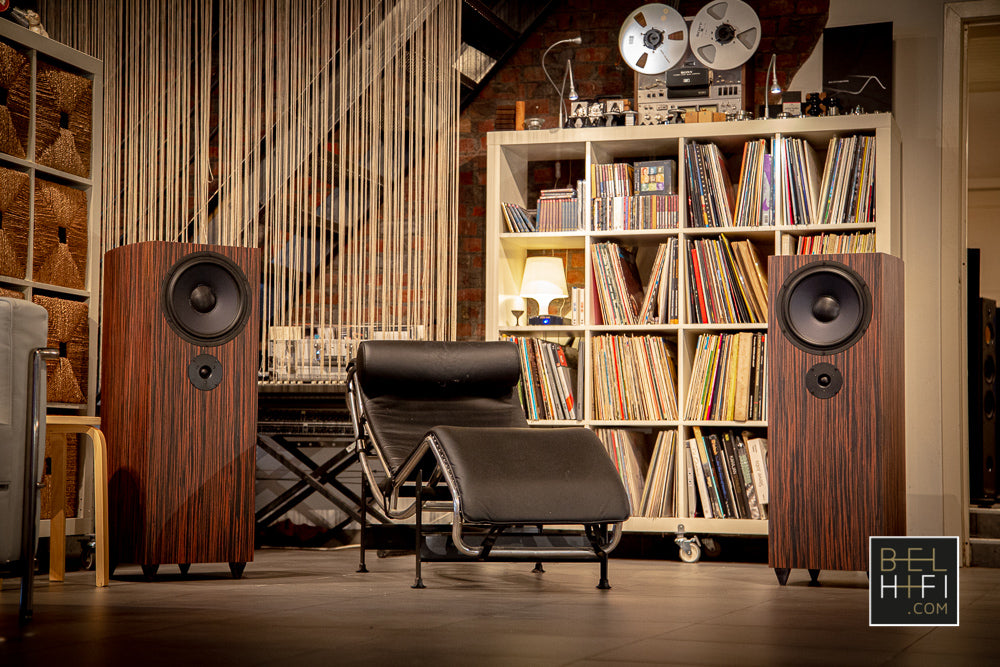 Details
AudioGE Teddy Floorstanding loudspeakers DEMO (PAIR)


On demo at the shop!

Belhifi Award!

Expo Model

Perfect working condition.
Some wood finish imperfections.
One of the binding post uncentered


Teddy is Audio GE's newest speaker. It uses a nice classical design with great drivers,
extremely well built cabinet and high quality crossover.
Two way speakers have a certain magic as there is no crossover in to muck up the midrange frequencies.
Sonically, Teddy leans to the warmer side of neutral and is a great less expensive alternative to Harbeth.
It is designed for smaller to mid sized rooms up to 3500 cubic feet.
Teddy looks and feels like a smaller speaker,
at only 950 cm (37") high, but punches with a big speaker attitude.
They are detailed, powerful and capable of delivering excellent dynamics.


For more info's:
AudioGE
Teddy Floorstanding loudspeakers Demo (PAIR)
€1,990.00 EUR €2,590.00 EUR
OUR VALUES
Expertise
Personal Advice
Auditorium / Physical Shop
Customer Support