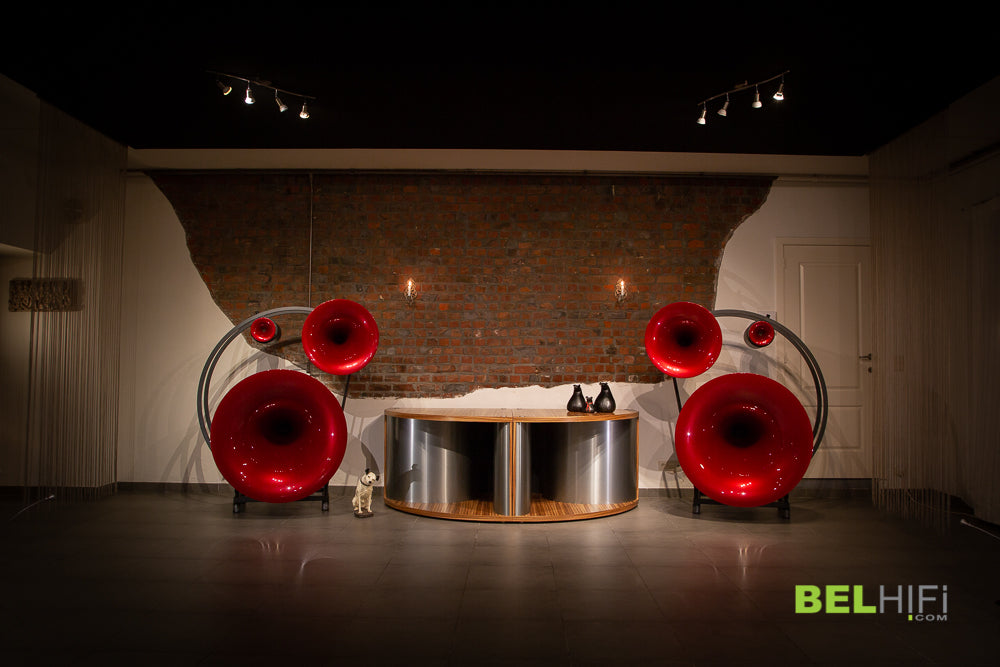 Details
Avantgarde Acoustic TRIO CLASSICO XD and 2x Basshorns:

EX DEMO model AT THE SHOP !

Very good shape.

List Price : 85.100€ ( with 2 bass horns )

Pure pleasure.
The Classico version of the Trio XD is the logical visualization of the outstanding technical features of the Trio speakers: to transform the art of simple music reproduction into an almost voluptuous experience involving all your senses.

The head says: This designer frame version uses the exact same horns and drivers and is technically identical to the standard Trio XD version with its straight frame structure. The heart says: This is as thrilling and exciting as a real concert - for both your ears and eyes!
Ask for a listening session.

Trio XD specifications :
109 dB efficiency
27 Ohm drivers with Strontium ferrite magnets
180 mm spherical tweeter horn
570 mm spherical midrange horn
950 mm spherical low-midrange horn
100 V CPC crossover design
Orbital designer frame
Subwoofers available as separate units
Other finishes on demand.
Basshorn XD specifications :
Sealed enclosure design
1.4 m Expo-spherical horn flare
DSP control
Software for MAC/WIN
10 parametric EQ filters
2 x 12 inch bass drivers
1000 W bass amplifier
Avantgarde Acoustic
Trio Classico XD
€48,000.00 EUR €85,100.00 EUR
OUR VALUES
Expertise
Personal Advice
Auditorium / Physical Shop
Customer Support