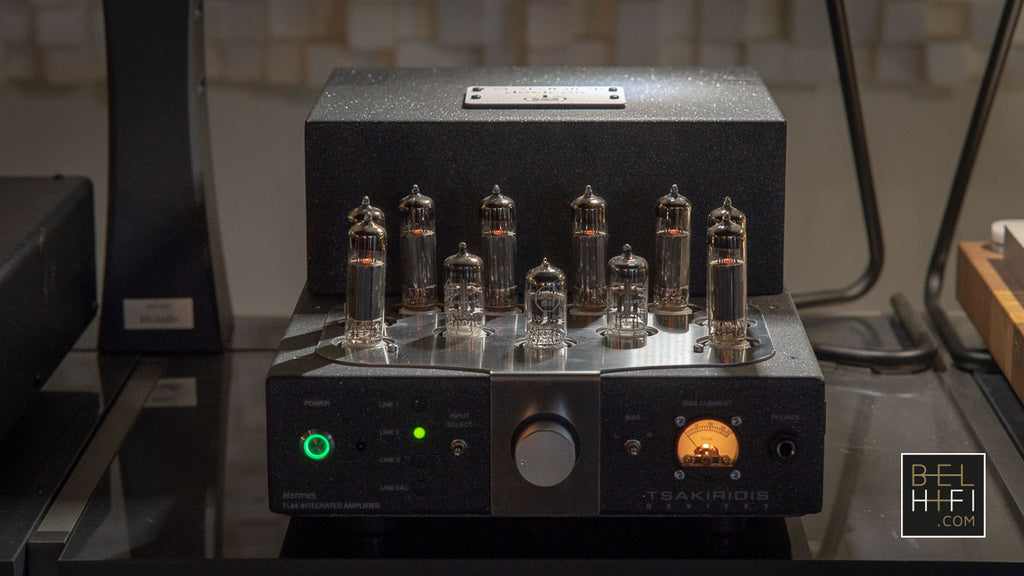 Details
Tsakiridis Devices Hermes.
On demo at the shop!
The new god Hermes from Greece is now available!
A wonderful el84 integrated amp will drive easy speakers with warm and controlled sound results.
Deep and clear sound for this small integrated will blow all your habits in Hifi!
Easy to use and to place, it is for us a new reference in tube amps, especially at this price!
Specications:
Inputs: 3 RCA + USB dac.
Remote control
Weight :14Kg
Tubes complements: 8x el 84 power section + 1x ecc 82 & 2x ecc83 preamp section.
Tsakiridis Devices
Hermes
OUR VALUES
Expertise
Personal Advice
Auditorium / Physical Shop
Customer Support