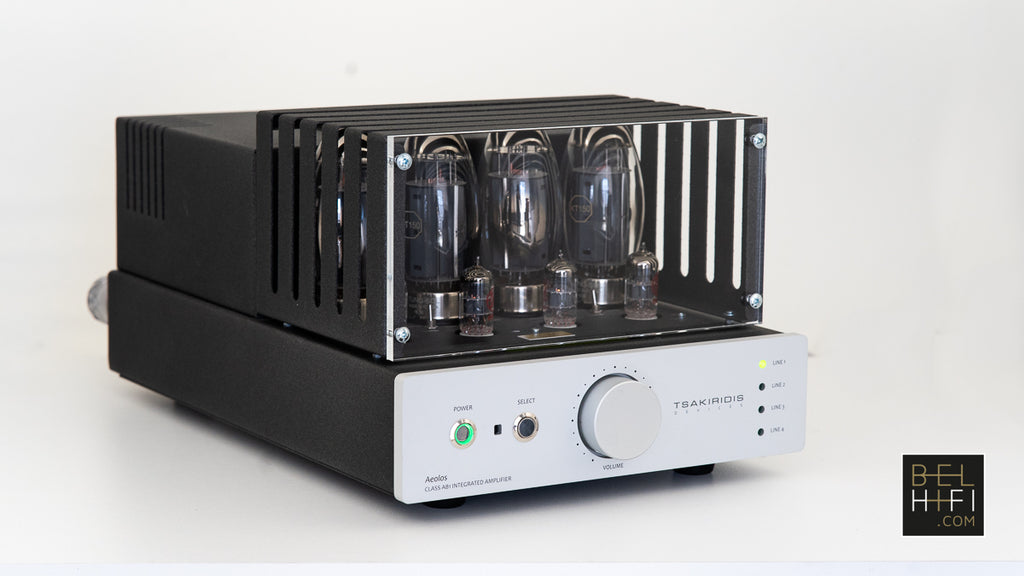 Details
Tsakiridis Devices Aeolos Ultra : 
Aeolos Ultra is a new revision of Aeolos which utilizes KT150 tubes. More power capability alongside a face lift, is intended to make an impact in the market.
All the excellent features of Aeolos with more power and style.
Features
Aeolos Ultra tube Integrated Amplifier 2x70W 4x KT150, 4x12AT7.
Specifications
Remote Control.
Four (4) Inputs Rele's Line Selector with Tape Out.
High Grade Selection Rele's.
Alps Volume Control.
Matched Input & Output Tubes.
Power Supply Capacitors United Chemicon.
Porcelain Tube Bases.
Double Face Printing Circuit with Separate Signal & Power Path.
Hand Made Ultralinear Multi Layer Output Transformers.
High Grade Polypropylene Signal Capacitors.
Metal Film Resistors with Low Tolerance 1%.
Gold Plated Input Connectors Ultimax.
Nickel Plated Output Connectors Ultimax.
Five Years Guarantee.
Tsakiridis Devices
Aeolos Ultra
OUR VALUES
Expertise
Personal Advice
Auditorium / Physical Shop
Customer Support