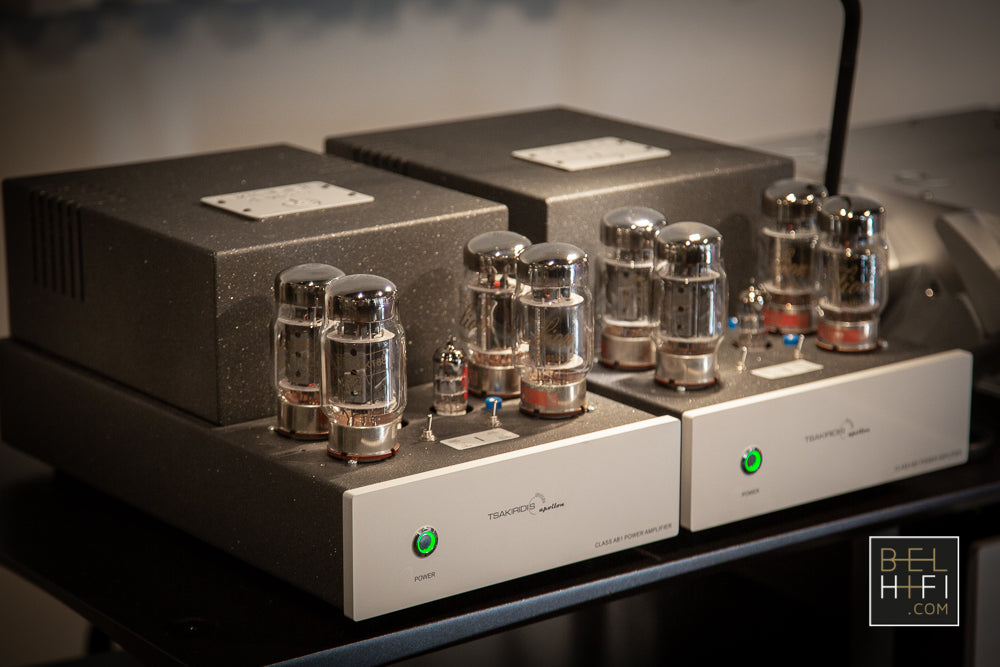 Details
Tsakiridis Apollon Ultra (PAIR) : 
Apollon in Greek Mythology was the God of music. A fitting name for this amplifier as it has excellent sound. It carries almost 20 years of development, as it is the descendant of the very first amplifier our company put to trade. Then it was named Powerhouse but now it is Apollon, the God of music.
It incorporates 4 power tubes per channel which form a dual push pull. They are biased in class AB1 class of operation. Powerful enough to drive difficult loads and give you a unique sonic experience.
Specifications
Monoblock Construction.

Matched Input & Output Tubes.

Power Supply Capacitors United Chemicon.

Porcelain Tube Bases.

Double Face Printing Circuit with Separate Signal & Power Path.

Hand Made Ultralinear Multi Layer Output Transformers.

High Grade Polypropylene Signal Capacitors.

Metal Film Resistors with Low Tolerance 1%.

Custom Gold Plated Input Connectors.

Five Years Guarantee.
Tsakiridis Devices
Apollon Ultra (PAIR)
OUR VALUES
Expertise
Personal Advice
Auditorium / Physical Shop
Customer Support