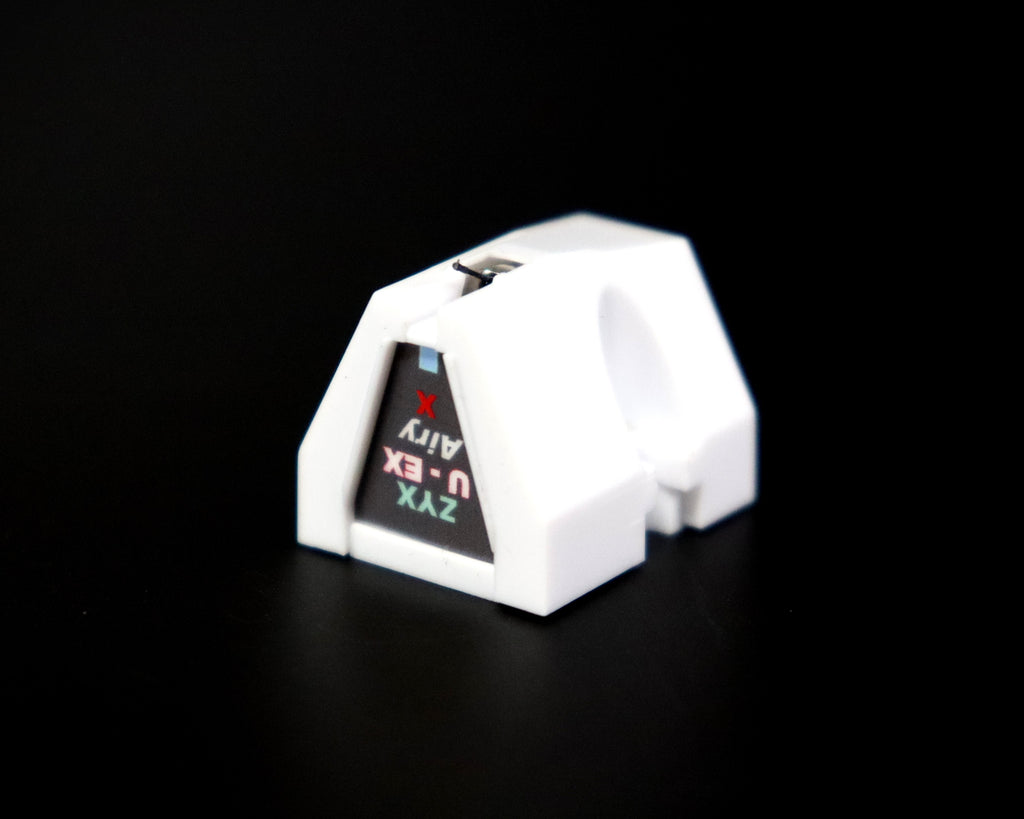 Details
Zyx Ultimate EX-AIRY


" EX " for Exceed...


New "Exceed" 2023 series cartridges equipped with the newly developed "One-point ground terminal, dual output system"
OPTIONS:

WE hardly recomand
you these options for the best redsults!!!
Choose
your version in the sroll menu for
wiring type
!
In the new Ultimate Exceed series of cartridges, there are two coil types – crystal copper and gold/silver alloy.
Enjoy the
unique, delicate, mellow and wide-band
sound that combines the merits of gold and silver.
All our ZYX cartridges are provided with:
Silver BASE ( +1 Grm in total the weight) Expanded dynamics
ZYX Nuts ( + 0.2 Gm in the total weight )
Easy to install, more details
We can provide 1 OHM version for 10% extra price!

For the normal version without nuts and base, please contact us! ( same price! )


The new "Ultimate EX" series uses a carbon composite material
instead of boron for the cantilever.
The new carbon cantilever is made from 1000 pieces of carbon fiber,
hence the name C-1000.
The physical characteristics and playback performance are excellent.


For more info's:
ZYX
Ultimate EX-Airy
OUR VALUES
Expertise
Personal Advice
Auditorium / Physical Shop
Customer Support